LibreOffice 4.0 tested
Happy Birthday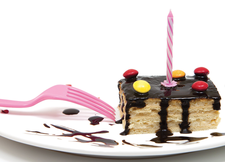 LibreOffice celebrates its birthday with the release of the first version with a 4 in front of the dot. All modules offer substantial improvements and the kinds of changes that warrant a major version. We look at some features worth celebrating.
In early February, the LibreOffice developers released version 4.0 of the free office package [1]. As early as this year's Fosdem, users who visited the LibreOffice booth or the various keynotes got a pre-release peek at the new functions and features. The office suite's increase in speed is the result of a thorough source code cleanup. How this works in a major project was the subject of a Fosdem 2013 talk by Michael Meeks [2].
In the meantime, the project has released the first improved and bug-fixed version 4.0.1. I installed version 4.0.1 from March 5, 2013, on two lab machines running Ubuntu 12.10 (Quantal Quetzal) and 12.04 LTS (Precise Pangolin). To do this, I first followed the recommendation and removed the version of the office suite provided with the distribution and then manually installed the LibreOffice packages.
Preparations for the Party
The developers ditched some of the legacy Java ballast and implemented the fax and letter wizard in Python. They replaced their own search model with a faster and smaller one for regular expressions by ICU (International Components for Unicode) [3]. ODS, XLSX, and RTF documents now load faster, particularly presentations that contain slides with many catch lines.
LibreOffice 4.0 is quicker when it comes to creating previews for media and embedded movies, and thanks to its new session installer, it can install add-on components on the fly.
On the proprietary document format front, the developers added a new import filter for Microsoft Publisher and improved support for the Visio file format (versions from Visio 1.0 to Microsoft Visio 2013). Files from document management systems like Alfresco, Sharepoint, and Nuxeo are now also accessible thanks to new CMIS protocol support.
However, the developers did not just add features, they also tidied up and ditched some ballast. Besides support for Windows 2000, they excluded support for the legacy StarOffice filters (versions 1.x through 5.x) and exports to older Word and Excel formats (version 6.0/95). Users can still open these files, but Writer and Impress users then save them in the default ODT and ODS formats.
New Clothes
LibreOffice 4.0 also looks good – from now on, Firefox personas [4], or themes, add an individual look. In the program settings, users can choose between the normal or a browser view (Figure 1). Much work has also gone into the look and feel of the new template manager. The Manage document templates dialog offers convenient access to standard templates, as well as your own.
Figure 1: If you enjoy Firefox personas, you will appreciate this new feature in LibreOffice 4.0.
Users can manipulate graphics in Draw, Impress, and Calc directly without resorting to external tools. To do so, just right-click an image and select, for example, Compress Graphic. A dialog shows you the original scale and offers checkboxes and input fields, where you can adapt the image to suit your own needs (Figure 2).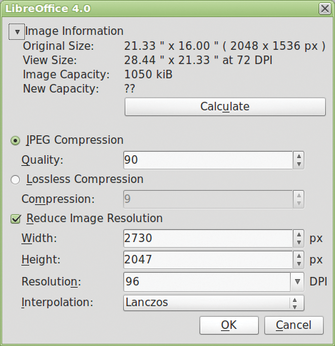 Figure 2: Users can compress and change the size of images.
Clicking Calculate then shows you how much space the new graphic needs (New Capacity). This feature is not currently available in Writer.
The rumors that LibreOffice offered Unity fans a global menu turned out to be premature. Although the feature has entered the LibreOffice code, the developers say that users will not feel the benefits before Ubuntu 13.04 (Raring Ringtail), which had not been released at the time of this review.
Birthday Card
A frequently requested function has now made its way into LibreOffice Writer that substantially improves users' abilities to collaborate on documents. Thus far, users could only anchor comments in the document, now they can select entire areas to make them more easily visible and then apply a comment to them (Figure 3). Another advantage is that Writer now also highlights field commands when you click them. In the previous version, the cursor simply appeared to the left of the field.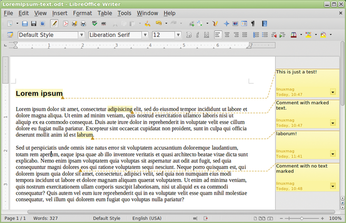 Figure 3: The new comment function lets users select text passages and add comments to them. Writer marks this clearly.
The word processing module can now detect and import freehand comments that users make on tablet PCs in .docx and .rtf documents. The page templates now offer more flexibility, providing support for different headers and footers on the first page. The feature is useful to all writers who want to add title sheets to their documents without headers and footers.
If you often need to manage formulas in Writer, you can now exchange math formulas with RTF documents. It is also possible to define characters other than spaces as word separators.
A quick look at the options in Tools | Options | LibreOffice Writer | General | Word count shows that long and short dashes are defined as separators by default, but you can change the list to suit your needs.
Calc opens ODS documents faster, renders diagrams in a superior way, and keeps temporary values; in other words, the spreadsheet application shows the values as they were the last time you saved, instead of recomputing. This makes use easier for users who process documents on other platforms or with other programs. In the past, Calc returned different values, especially in an exchange with Microsoft Excel. If you do not want to use this feature, you can disable it in Tools | Options | LibreOffice Calc | Formula.
comments powered by

Disqus
---
Support Our Work
Linux Magazine content is made possible with support from readers like you. Please consider contributing when you've found an article to be beneficial.
---