State of the distros
Distro Walk – Trends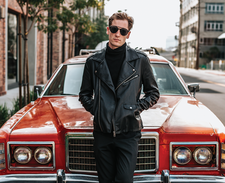 Bruce takes a look at DistroWatch data for a glimpse into the current state of Linux distributions.
Most of us experience Linux through the filter of a distribution. The exceptions are those who build their operating system from source files – there is even a project called Linux From Scratch to help that hardy minority. However, like most free software, distributions are hard to track. Many offer download statistics, but often one user does multiple downloads. The only data available is the statistics offered since 2001 by Ladislav Bodnar's DistroWatch site [1]. It is not a precision instrument, since distributions can take some time to appear on the site for one reason or the other, but it is the best we have. Accordingly, every year or so, I like to scan the site to see what trends I can tease from its pages. I mainly see a growing centralization over the last decade, although a few minor trends are also visible.
DistroWatch lists 418 distributions. Of these, 275 are active in 2020, a small decline since 2014, when 285 were active, and a larger decline from the 323 in 2011. Today, 55 are listed as dormant, which means that someone somewhere might consider reviving them at some point, while 88 are officially discontinued. Overall, just under two-thirds of all distributions ever released continue to update. Of those, only 15 are BSD, while 4 are Solaris. The rest, of course, are Linux.
The reason for this decline is probably the dominance of a handful of large distributions, particularly Debian. The dominance is clearly seen in the list of page hits each distro receives on DistroWatch. These hits only represent popularity among DistroWatch's readers, but the top 10 results seem likely to approximate the popularity among all Linux users (Figure 1). In the last decade, Ubuntu, Fedora, Mint, and Debian have been consistently in the top 10, the only difference being the exact order. Debian consistently hovers around fifth, and Mint somewhere between first and third, but others vary. A decade ago, Ubuntu was consistently first while it was focusing on its desktop. However in 2020, with its move away from desktop development, Ubuntu has slipped to fourth. One thing has been consistent in the last decade: At least 4 of the top 10 distros have been Debian, and sometimes as many as 6. Debian's dominance is even stronger in page hits, with 11,139 for Debian and its derivatives, and only 5,012 for other distributions.
[...]
Use Express-Checkout link below to read the full article (PDF).
comments powered by

Disqus
Visit Our Shop
Direct Download
Read full article as PDF: