Debian derivatives
Distro Walk – Debian Derivatives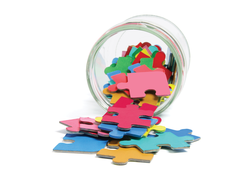 Debian's popularity extends beyond its distribution to the numerous derivatives it has spawned. More than a rebranded version of Debian, these derivatives add their own unique customizations. Here are a few we find interesting.
Debian GNU/Linux is a popular distribution in its own right. On DistroWatch, Debian has been in the top 10 for page views since 2002, a record unmatched by any other distribution except for Red Hat/Fedora. Currently, it is in fifth position. However, Debian's individual popularity pales in comparison to its influence. On DistroWatch, seven out of the top 10 distros are based on Debian [1], and its influence continues to be present further down the list. In fact, out of 275 active distributions on DistroWatch, 176 (64 percent) are based either on Debian [2] or its most popular derivative, Ubuntu [3]. To help coordinate these children distros, in recent years, Debian has maintained a derivatives page [4] and a separate page for Debian Pure Blend distros [5] (ones that maintain compatibility with the mainstream Debian release).
Debian's popularity is not surprising. Its security and testing policies have always had a reputation for thoroughness, making Debian a strong choice for derivatives that focus on security and privacy. In many cases, derivatives depend on Debian to provide the testing that they lack the developers to do for themselves. Ordinary users often chafe at Debian's lack of up-to-date packages, but the maintainers of derivatives overwhelmingly choose to work with Debian's Stable repository. On DistroWatch, only seven distributions are based on Debian Testing [6] and one on Debian Unstable [7] (just over six percent in total).
What does it mean to be a Debian derivative? In most cases, being a derivative involves a reliance on Debian repositories. Derivatives also rely on deb package technology, starting with dpkg and apt, but often including related scripts. Many derivatives also rely on the Debian installer, which means that some files may be in a different position than in Fedora or Arch Linux. Even when a derivative has its own installer, it often uses the advanced version of Debian's installer for troubleshooting. These common elements mean that users can easily move from one derivative to another and quickly feel at home.
[...]
Use Express-Checkout link below to read the full article (PDF).
comments powered by

Disqus
Visit Our Shop
Direct Download
Read full article as PDF: