Planning for the unexpected
Doghouse – Strategic Redundancy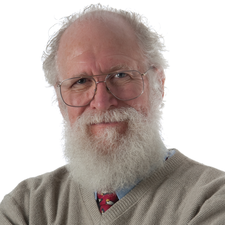 Open source software and hardware are the best choice to protect against supply chain disruption.
Supply chain disruption is a fact of life in the business world, and recent events indicate that the problem could be getting worse. Regardless of whether the disruption is caused by armed conflict, economic pressure, natural disaster, or ordinary fluctuations in the business cycle, companies need to know they can get the supplies and support necessary to keep their businesses going.
I have worked for companies that insisted on having two suppliers for every single part they needed to run their business, in case one of the suppliers went out of business or could not meet the supply goals at some particular period of time. This flexibility is one of the reasons why people started to move to Unix systems in the early 1980s instead of staying with arguably better operating systems such as VMS, MVS, MPE, etc. (For those Unix diehards who are insulted that I mention these operating systems as "better than Unix," remember that the Unix of that day was not the robust Unix systems of 1992 and afterwards.) Yet these same companies would buy a crucial part for their business from one supplier of system software: Microsoft, citing that they could get their Microsoft operating system from system integrators such as DEC, or HP, or IBM ….
Knowledge of the Windows operating system is confined to a single company, and much of the work on Windows occurs within a single geographical area (Redmond, Washington). On the other hand, GNU/Linux is developed by people all over the world, and the source code for the system is held on servers in almost every country. This built-in diversity provides natural protection against the problem of supply chain disruption.
Another issue along the same lines is the increased use of cyber attacks disrupting business. As I have described in previous articles, I see no clear argument for whether closed source or open source is inherently more secure. The traditional arguments of "security through obscurity" (closed source) and "many eyes looking at the code" (open source) both seem to be fallacious given normal circumstances. However, in this context, the real advantage to free software (particularly) is in the mean time to repair (MTTR), based on having the source code for the software you are using and being able to generate the patch yourself, instead of waiting for a (perhaps disinterested) software provider to do the work. Admittedly, this takes some forethought in obtaining the source code for the systems and applications you use. But we are talking about unusual times.
Another issue is replacement hardware, in case that is also affected by a shortage. GNU/Linux is known for its ability to work on older equipment that has fallen out of support by other operating systems, giving you the chance to re-purpose some of that older equipment if a newer piece breaks.
And if you do replace your hardware, I would hope that you use open hardware, which other manufacturing sites could duplicate, in case the first company disappears. Finally, getting support services is easier with free and open source software. If needed, you might get your support from countries such as Argentina, Brazil, or any other country where there is Internet connectivity and known expertise in GNU/Linux. This is not 1991 anymore. Linux Professional Institute (LPI) has certified over 200,000 professionals in over 180 different countries. Be careful out there … have a backup strategy.
comments powered by

Disqus
---
Support Our Work
Linux Magazine content is made possible with support from readers like you. Please consider contributing when you've found an article to be beneficial.
---