Manage projects and time with Collabtive and Kimai
Business Buddies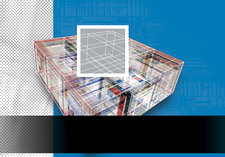 Whether you are developing software, writing articles, or doing something else, a decent project management and time tracking application can help make your daily computing less stressful and your business more efficient. In this article, we take a look at two such tools: Collabtive and Kimai.
Collabtive [1] is a relatively new project, but it already shows a lot of promise. The Collabtive MySQL/PHP-based project management solution is ideal for workgroups and individual users who are looking for a light-weight tool that is accessible via a web browser. Collabtive offers most of the features essential for efficient project management wrapped into a slick AJAX-ified interface.
Installing Collabtive is an absolute breeze. All you do is download the latest version of Collabtive, unpack, rename the resulting directory to collabtive, and upload it to your server.
You might also need to create a MySQL database for use with Collabtive. To do so, point your browser to http://yourserver/collabtive/install.php and run the simple two-step installation procedure. After logging into Collabtive, you are ready to go.
[...]
comments powered by

Disqus