Working virtually with OpenGoo
Weboffice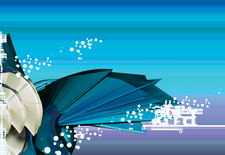 The open source project OpenGoo wants to be the best web office around.
If you are a freelancer or small business owner, chances are you rely on email as your main communication and collaboration tool. Email is fine, but a dedicated collaboration suite like OpenGoo [1] can significantly improve your workflow and make communication with your colleagues and customers more efficient. OpenGoo provides a well-rounded and tightly integrated collection of modules that can help you to manage virtually every aspect of your daily work. More importantly, despite its advanced features, OpenGoo is straightforward in use, and strategically placed explanatory notes and tips provide excellent help when you are coming to grips with the suite's functionality.
Installing and Configuring
OpenGoo is based on the MySQL/PHP stack, so to install and run it, you need either your own or a hosted server that meets OpenGoo's requirements, which includes PHP 5.2, MySQL 4.1 with InnoDB support, and Apache 2.0. To install OpenGoo on the server, download the latest version of the suite, unpack the downloaded archive, and move the resulting opengoo folder into the server's document root. Then point your browser to the yourserver/opengoo/public/install address to start the installation and follow the provided instructions to complete the installation. Once you've installed OpenGoo and created an administrator account, use the specified credentials to log in to OpenGoo.
Before you can start using OpenGoo, you have to take care of a few additional things. The Get Started widget that pops up during the first run can help. Besides creating your company profile and updating your personal info, you have to create one or several workspaces that are designated working areas for each project, customer, or workgroup. In addition, the system automatically creates a personal workspace for every user (it has the username_personal format) that is accessible only by its owner.
[...]
Read full article as PDF »
comments powered by

Disqus
Visit Our Shop
Direct Download
Read full article as PDF »
Tag Cloud