Book Reviews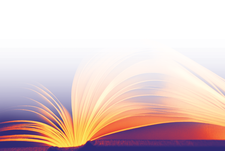 The Official Introduction to the ITIL Service Lifecycle
The key factor that differentiates many companies is not the products they sell, but the services they provide. This month, I look at the first two volumes of the Information Technology Infrastructure Library, version 3 (ITILv3), and an introduction to ITILv3. These books are the official versions, published by the Stationary Office of the UK government, with the permission of the Office of Government Commerce (the trademark holder of the term ITIL).
To understand ITILv3 completely, it is necessary to read the remaining volumes that aren't covered in this review. My decision to look at these first volumes was simply a matter of return on investment. ITIL can be a daunting topic, particularly when the services you provide evolved over years with little or no conscious effort to design or monitor them. By implementing the methodology discussed in these volumes, you can quickly achieve dramatic improvements in the services you provide
Despite my belief that the whole spectrum of ITIL is worth understanding, I think the remaining three volumes – Service Transition, Service Operation, and Continual Service Improvement – address useful aspects of ITILv3 but might overwhelm many people by the amount of material covered. Once you get into the material, these remaining volumes are a valuable addition and worth a closer look.
[...]
comments powered by

Disqus