Customizing your home router with OpenWrt
Getting Inside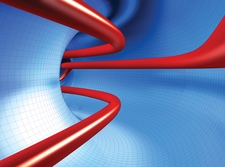 Learn how to take control of your home routing device with OpenWrt.
The OpenWrt project calls itself "a Linux distribution for embedded devices." Beyond this simple introduction, OpenWrt [1] is a framework for creating custom firmware to install on devices such as home routers and firewalls.
Versions of OpenWrt are available for a variety of devices, including the trusty Linksys WRT54GL residential firewall/router [2], a low-budget SOHO router you probably recognize from browsing the aisles of computer shops (Figure 1).
Why Customize?
The pre-installed firmware that comes with a device such as the WRT54GL is intended for easy configuration in a one-size-fits-all environment. This prepackaged solution is good for many basic uses, but it doesn't begin to exploit the device's true potential.
[...]
comments powered by

Disqus