Free computer algebra with Maxima
Maximum Math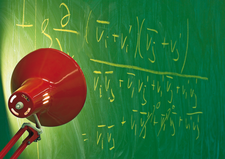 This free algebra tool helps you keep ahead of the calculations.
The Maxima [1] Computer Algebra System (CAS) is a free tool for solving and simplifying mathematical equations. Originally created in the 1960s as a commercial program (Macsyma), Maxima is now included by many Linux distributions, although a Windows version is also available.
Maxima's preference for the command line reveals its Unix roots, but if you prefer a GUI, never fear. WxMaxima [2] offers a Maxima GUI interface that provides menus, mouse input, and graphical output.
In the simplest of all cases, you can use Maxima just like a pocket calculator: typing 101*27 at the prompt will give you 2727. Input starts with a prompt of %i (for input), and output with %o (for output).
[...]
comments powered by

Disqus