Monitoring your system with Conky
Vital Signs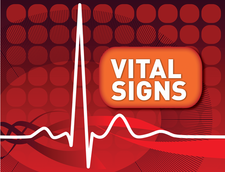 This light-weight system monitor keeps you informed about your computer's performance.
System monitoring utilities help users keep track of performance metrics, and the Linux environment offers a variety of useful monitoring utilities. One of the simplest and easiest of these monitoring tools is a desktop gem called Conky [1].
Conky's history goes back more than four years. At the time, the project was launched under the name Torsmo. After just one year, Conky forked from Torsmo. The project founders were inspired by the Canadian TV show "Trailer Park Boys" and chose one if its protagonists as the project name.
Conky not only displays CPU load and memory usage data, it also gives details on your hard disk and network traffic, evaluates the data from various sensors, integrates news feeds off the Internet, and provides information on a media player if a player happens to be active. To configure what you want the system monitor to show and how you want it shown to you is quite simple.
[...]
comments powered by

Disqus