All I want to do is make money writing Free Software!
Business Plans in Free Software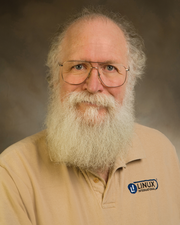 When you write free software, it's a good idea to consider your goals. You might even want to draw up a business plan.
Someone recently approached me at a conference and told me that they had a free software product as a business and the business had failed. They had conceived of a product, hired a set of developers, invested a lot of money in the project, and when it came time for people to buy the software, no one purchased it. He lost all of his investment money. I asked him what his business plan had been before he started hiring the programmers. He told me that he had never gotten to the point of writing a business plan. This was part, if not all, of his problem.
Before you write free software, you need to determine what your goals are and how you plan to achieve those goals. Some people write free software "just for fun," or to learn more about writing software for a particular need. They have no incentive to make money with the software. Even if they never make a single dollar from the software, they will keep writing it.
Other people have an interest in a field such as photography, astronomy, or general systems administration, and they need the software to help them in that field. Often they create a project to get others who are also interested in that field to help them make the software better.
[...]
comments powered by

Disqus