Exploring the Xoops CMS
Basic Frames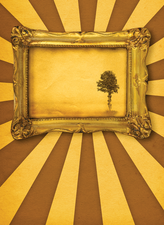 The lean Xoops CMS offers only basic functionality, but it is easy to extend.
Xoops (eXtensible Object-Oriented Portal System) was created more than eight years ago. What started life as a full-fledged Content Management System (CMS) was gradually honed down by its programmers to leave a basic set of functions, such as module management and the comment system. Everything else was swapped out into extensions. This process left a small, lean system that is easily modified to reflect your individual needs.
To install Xoops (say "Soups"), all you need is a run-of-the-mill web server with a MySQL database and PHP5 support. First, unpack the basic package on the server [1]. Then type your Internet site address in the browser and follow the instructions from the wizard this launches. Although you can answer most of the questions by clicking Next step, you will need to enter your database credentials: a username and administrative password. A total of 11 steps gives you a version of Xoops that is almost ready to roll out: The blank start page just shows two lonely fields on the left, asking you to log in (Figure 1).
Spicy Xoops
The method to this minimalism is that Xoops simply gives you the basic framework, and any other features you need – and this includes managing simple Internet pages – have to be added as separate modules. The Xoops homepage has a searchable catalog of third-party extensions [2]. To get started, just get an Articles or HTML/Static module, which lets you fill your homepage with text pages. After downloading, unpack the archive in the modules subdirectory below your Xoops installation and assign the write privileges required by the modules.
[...]
comments powered by

Disqus