An up-to-date overview of free software and its makers
Projects on the Move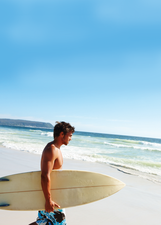 The Krita graphics program celebrates its 10th birthday and a successful jump to KOffice 2.0, while the Mistelix DVD creator gets ready to grow up.
The world of free software is fast and furious, and a project celebrating its 10th birthday is considered part of the establishment. This year, Krita [1] (Figure 1) joins that illustrious group of programs reaching double figures.
Birthday Boy
Krita is a pixel-based graphics program with a feature set that many free applications in the field lack. One of the application's unique selling points is its handling of color spaces. Krita uses the legacy RGB color model, the CMYK model preferred by professional printers (Figure 2), Y'CbCr, which is used for color encoding of digital videos, and L*a*b*.
[...]
comments powered by

Disqus