New features in the GCC versions 4.3 and 4.4
New Builder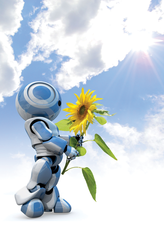 Recent versions of the GNU compiler include new features from the next C++ standard.
The new C++ standard, which is informally known as C++0x, is still in the process of being hashed out, but many features of the next generation C++ have already made their way into the GNU compiler (GCC) versions 4.3 and 4.4. You can enable these features by entering the -std=c++0x option.
Many of these new features are mature enough to use without worries. Users of the influential Boost libraries [1] will be familiar with most of the changes because a fair share of the new standard is based on Boost. The technical details are available in the draft version of the C++ standard [2] and in the "Draft Technical Report on C++ Library Extensions" (TR1) [3]. Read on for a look at some of the most important changes in recent versions of GCC.
New Functions
The C99 standard substantially raised the number of mathematical functions available. It stands to reason that all of these C functions should be available in C++. The cmath library under the new C++ standard incorporates the full set of C99 functions (Table 1), while defining many additional mathematical functions (Table 2). The new C++ standard also mandates that new C libraries, such as stdint.h (fixed-size integers) or fenv.h (direct access to the floating point unit), must be available in C++. The C++ names for these libraries are cstdint, cfenv, and so on. The definitions are all bundled in the std namespace.
[...]
Read full article as PDF »
comments powered by

Disqus
Visit Our Shop
Direct Download
Read full article as PDF »
Tag Cloud