Free SME server
Out of the Box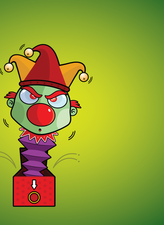 eBox bundles intelligent and useful services needed to set up a small- to medium-sized network: DHCP, DNS, and web servers.
If you are looking to set up a small home network with a print server, file server, and maybe even a mail server, you can be entirely satisfied with what Linux offers you out of the box. Your distribution's package manager will let you install all the software you need, although you might break a sweat when you start configuring and coordinating the individual services. This learning experience is useful but also takes a fair amount of time.
The eBox SME server can help shorten your configuration marathon. SME stands for "small- to medium-sized enterprise" and describes the typical environment for the server. That said, eBox is a useful server product for more challenging home networks and for small business offices. The software, which has Ubuntu underpinnings, offers users a unified (web) interface – similar to YaST on openSUSE – that lets you manage the full set of services. The modular system then feeds your input to the corresponding configuration files behind the scenes.
Before you deploy eBox, it makes sense to know something about networks, such as why you need a DNS server and what a DHCP server does. The manual that comes with the software [1] is dozens of pages thick, so I can only give you a short overview of the server's versatility. The modules include a DNS server, a DHCP server, a print and file server, an http proxy, a mail server, an OpenVPN module, a groupware server, a firewall, and more.
[...]
Read full article as PDF »
comments powered by

Disqus
Visit Our Shop
Direct Download
Read full article as PDF »
Tag Cloud