The Naked Wiki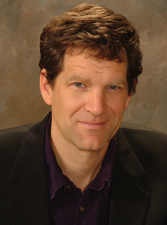 Dear Linux Magazine Reader,
Through all the recent financial crisis, one term echoed with eerie familiarity: naked short selling. This cryptic term is admittedly eerie in its own right, but I was still sure I'd heard it before. Then I remembered – I wrote about it right here in this very space.
My February 2008 column mentioned a tiff that was brewing within the Wikipedia community over a disagreement in "…the propriety of a specific trading practice used in the financial markets." Although I didn't mention it at the time, that practice was naked short selling. This is a high-tech pub – not a financial magazine – so I didn't spend a lot of quality time talking about the details of this trading maneuver. And I don't want to spend a lot of space on it here either, but, just so you know, short selling is something about selling stock you don't own yet, and naked short selling is selling stock you haven't even made any arrangements to borrow or buy. The practice was in the news recently for allegedly helping to bring down the giant US banking firm Lehman brothers, and in the wake of that scandal, it was quite suddenly banned in the United States.
[...]
comments powered by

Disqus
Visit Our Shop
Direct Download
Read full article as PDF »
Comment.pdf
(48.19 kB)
Tag Cloud