Problem-solving best practices for sys admins
Debugging for Admins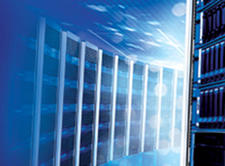 Whether you're the sys admin of a home network or of a company-wide network of dozens or even hundreds of machines, some basic principles of debugging will come in handy.
Sometimes you're faced with a brand new system administration problem that you've never met before; sometimes it's an old problem with a new twist. Either way, and regardless of how many machines fall within your sphere of responsibility, just keep a basic set of ideas and processes in mind when you're tracking that mysterious bug through a maze of twisty error messages.
comments powered by

Disqus
News
Anyone looking to finally get their hands on an early release of the PinePhone can do so as of November 15.

Microsoft is bringing it's new Chromium-based Edge browser to Linux.

OIN has deployed its legal team to find prior art.

The latest version of Fedora comes with new packages and libraries.

openSUSE enables developers to build their own WSL distributions.

A vulnerability in the sudo package gives sudo users more powers than they deserve.

The Art of PostgreSQL by Dimitri Fontaine is now available.

New distro will provide an upstream test bed for RHEL.

The feature will let developers restrict root access to the kernel.