The sys admin's daily grind: UFW
Lack of Defense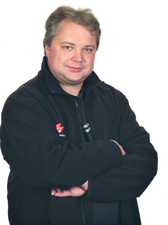 Things were better back then. No way! Charly takes a look back at the bad old firewall days and explains why things are better today – assuming you have the right tools.
Watch out, Granddaddy Charly is about to tell his old war stories again: We had nothing back then. If you were in firewall support, that meant working on the front, in your underwear, at temperatures of minus 20 degrees. And, we used to have to build firewall rulesets using BSD's built-in IPFW tool, which didn't even have stateful packet inspection at the time. People kept locking themselves out of the command center or shooting themselves in the foot.
IPWF led to ipchains, which was a blessing; it was followed in kernel 2.4 by iptables, on which most of today's Linux firewalls are based – although the designated successor, nftables, went missing in action some time ago.
However, you can't teach the troops iptables in five minutes – not even the basic routines, such as allow all outgoing, block all incoming, except for connections on ports 22, 80, and 443. Uncomplicated Firewall [1], UFW is actually a much better choice for building just-so firewalls.
Originally developed for Ubuntu, UFW is now included with most Debian-based distributions and Arch Linux. If you built your house on some other underpinnings, you can still download the tarball [1] and run the usual installer suspects.
You just need two commands to set the default rules:
sudo ufw default deny incoming
sudo ufw default allow outgoing
The following allows external access to the SSH and web services:
sudo ufw allow ssh
sudo ufw allow http
sudo ufw allow https
The service names are as defined in /etc/services. Of course, this would work with the port numbers, too (i.e., with 22/tcp instead of ssh).
Service Is Service, Normally
Using sudo ufw enable enables the rules, and you can check this by typing sudo ufw status verbose. But, what if you use Mosh instead of SSH? Mosh needs access to UDP ports 60000 through 61000. You can handle this in UFW with the following command:
sudo ufw allow 60000:61000/udp
UFW, however, offers an even easier approach. It comes with shortcuts for individual services; you can type ufw app list to list them. To my delight, my buddy Mosh is on the list. To give Mosh the run of the root, I just type:
sudo ufw allow mosh
Just to check, I type sudo ufw status verbose again; you can see the results in Figure 1. UFW has enabled all the rules for both IPv4 and IPv6; good thinking! You can manage this behavior in the /etc/default/ufw file's IPV6 = Yes line. Additionally, if you want to remove a rule on the fly, you can do so with the delete keyword, as in:
sudo ufw delete allow mosh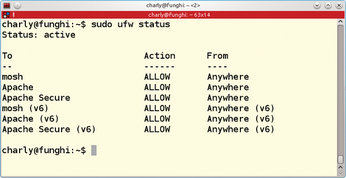 Figure 1: After a few lines of configuration, the UFW firewall already gives me some protection against attacks.
Granddaddy Charly would have really appreciated this kind of defense back when he was manning a rusty old IPFW bazooka.
comments powered by

Disqus
---
Support Our Work
Linux Magazine content is made possible with support from readers like you. Please consider contributing when you've found an article to be beneficial.
---