All-around system maintenance tool
Flexible First Aider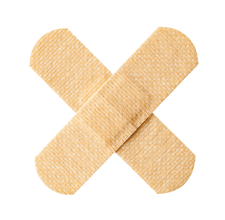 No other operating system offers as many free tools for system maintenance and data recovery as Linux. Snal Linux combines these tools to create a compact Live distribution.
Arch Linux has evolved in recent years from a wallflower underestimated by many to a much sought after shooting star. As a result, increasing numbers of Arch Linux derivatives with a strong focus on specific use cases have started to appear. One such derivative, Snal Linux [1], a lean system for 64-bit hardware with a great collection of tools, promises help with system repairs.
Snal Linux primarily targets administrators who frequently have to patch hardware or software issues on desktop computers and servers. Consequently, Snal Linux skips a large preinstalled software inventory and only comes with the most necessary system maintenance tools. Snal Linux's only standard programs are the Firefox web browser, which you use to access the online documentation, support services, and cloud accounts, and the i3 tiling window manager, which functions as a user interface. With its target audience in mind, Snal Linux is exclusively designed for mobile use on a removable storage device.
After downloading Snal Linux, transfer the ISO image, which weighs in at approximately 1.5GB to a USB stick or an optical medium using dd or one of the popular graphical tools, such as balenaEtcher. From the boot media, Snal Linux boots into a GRUB boot menu; you can then decide to boot from the boot media or from a copy in RAM. If you choose the RAM option, the entire system will run autonomously in RAM after firing up. There is also a startup option with integrated audio output.
Bumpy Ride
Snal Linux then takes you to a prompt where you can decide whether or not to start the X server. If you start with the X server, the i3 window manager then opens. There are no icons in the graphical interface; instead the desktop just lists some keyboard shortcuts that let you control the system. In the i3 panel bar at the top of the screen, you will also find some status information such as the IP address, the current CPU load, and the date and time (Figure 1).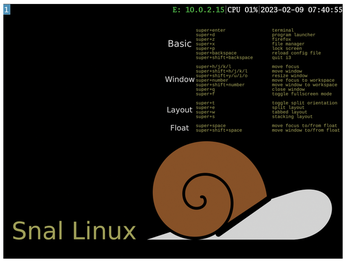 Figure 1: Although plain, Snal's i3 interface shows the most important keyboard shortcuts on the desktop.
You control i3 exclusively from the keyboard with the Super modifier key (the OS logo key on Windows/Linux computers and the Command key on Apple computers). Presssing Super+Enter opens a terminal, while Super+Q closes it. Super+X starts the PCManFM file manager, while Super+Q quits the file manager. The only major application you can call up directly via the desktop – by pressing Super+Z – is the Firefox web browser.
Super+D returns a selection menu with the available programs. Along with the applications, you also see all the dependencies such as libraries. All told, this adds up to more than 3,000 files. If the files have a graphical interface, you will see the corresponding icon next to the application name (Figure 2).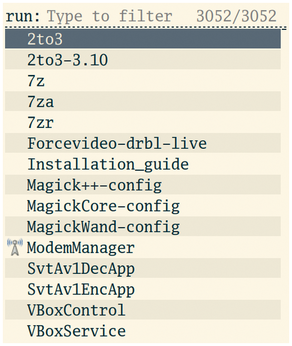 Figure 2: The selection menu shows the preinstalled applications and packages.
Only a few of the graphical applications can be launched directly via the selection dialog, including VLC media player and the Dillo and qutebrowser web browsers. Many programs needed for system maintenance, such as GParted, do not open; this is attributable to a missing authentication manager. You can call GParted in a terminal by typing sudo gparted. You then need to enter the password for the snal account, which defaults to snal. Ncurses programs also cannot be accessed directly via the selection menu. But you can open, say, Midnight Commander or htop directly in the terminal, just like GParted.
At the Prompt
Snal Linux comes with a number of terminal-based applications for its designated purpose of system repairs and maintenance. Besides Midnight Commander, Partimage, and htop, the developers have integrated TestDisk and PhotoRec for data recovery and forensic editing of partitions and files on mass storage devices. In addition, the distribution's software list for working with disks includes Clonezilla, ddrescue, FSArchiver, filesystem-specific variants of Partclone, Unison, and various tools for dealing with file archives.
Snal Linux also provides tools for disk management, such as fdisk, cfdisk, sfdisk, and cgdisk, as well as terminal-based programs for checking filesystems and mass storage hardware, such as e2fsck and smartctl. Popular applications for network interface management and network troubleshooting are also in place. However, the developers do not give you tools for deleting files and cleaning up filesystems.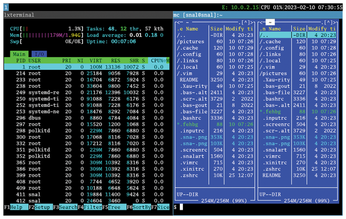 Figure 3: Several applications can run simultaneously in a terminal on the desktop.
Sharing
With i3, you can keep several virtual desktops open at the same time. To switch between them, press Super+n, where n is the number of the desired desktop (when you open a desktop, its number appears in the top left-hand corner of the screen). Each virtual desktop can run programs autonomously, and multiple applications can share screen space according to the tiling principle.
For example, you can run several instances of the LXTerminal simultaneously on one desktop. Instead of opening multiple tabs within an instance, two or more instances of the terminal are opened, which you can then use independently. To split the desktop into multiple panes, right-click the desktop in a terminal and choose New Window from the context menu. You can then enter commands in both terminals without them interfering with one another ( ).
comments powered by

Disqus
---
Support Our Work
Linux Magazine content is made possible with support from readers like you. Please consider contributing when you've found an article to be beneficial.
---