An up-to-date look at free software and its makers
Projects on the Move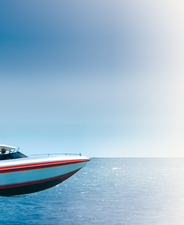 Now that we have entered the age of three-dimensional desktops, suggestions on redesigning controls keep springing up like mushrooms. When Gnome 3.0 sees the light of day, will the menus be circular and include files alongside applications?
Until a couple of years ago, the 3D desktop was considered to be a novelty that got in the way of meaningful work. Despite early skepticism, the major Linux distributions do not want to lose ground to Mac OS and Windows Vista, and all of them now offer user-friendly three-dimensional desktop support.
Wobbling windows, transparency, rotating cubes when you switch workspaces – these visual effects raise some doubt as to the 3D desktop's ability to help users work more efficiently. But at least they give the GUI a more modern and advanced look. Today's other major operating systems – Windows Vista and Mac OS X – have a similar look, and once you have grown accustomed to effect-packed window managers like Compiz Fusion [1], you will not want to do without them. Although the benefits might not be tangible, they do much to boost the user's feel-good factor.
If you need more evidence that the wobbling desktop on Linux has grown up over the past two years, just consider the fact that unnerving setup marathons – involving much trial and error and regular crashes – are now a thing of the past. Still, there is room for improvement. Although the KDE and Gnome desktops now integrate Compiz, users are still waiting for a paradigm shift in basic controls. So far, the problem of how to reconcile two-dimensional input devices, such as the keyboard and the mouse, with a 3D desktop is one that not many people have considered. Little has happened to change the WIMP model (windows, icons, menus, pointers) over the years.
[...]
comments powered by

Disqus