Launching programs and actions with Gnome Do
Central Launcher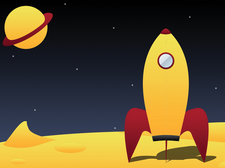 Information at your fingertips with actions to match – Gnome Do merges search engine and application launcher functionality to create a new and convenient tool.
Documents, applications, messages, and bookmarks tend to spread all over a system. Gnome Do [1] gives users a new launcher for Gnome and other desktops that not only finds information but also triggers actions on the basis of the results.
The flexible Gnome Do [1] application launcher is similar to the Quicksilver [2] launch tool for Mac OS X. Users press a keyboard shortcut to pop up a window in which they enter the name of the program they need.
Because Gnome Do auto-completes the entry, entering just part of the name is sufficient (Figure 1). For example, typing text will launch your text editor. Gnome Do bases its auto-complete suggestions on start menu entries.
[...]
comments powered by

Disqus