Paperwork battles the increasing stacks of paper
Searching in Scanned Documents
Paperwork does more than just collect documents: You need a search function for an effective paperless office, and Paperwork has one. The program saves the converted text in an image that you cannot manipulate externally, which you can then search on the basis of keywords. The input box is at the top left below the toolbar (Figure 5). Paperwork shows the matching documents and directly marks the matches in the text in the document shown on the right. A tool tip shows you how to limit the search to a specific date or associate search terms with Boolean operators.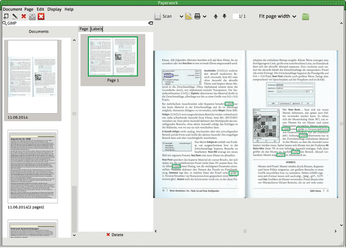 Figure 5: A search function lets you quickly find results in the indexed documents.
In addition to the automatically generated keywords, you can manually assign additional keywords (Labels) to each document; the labels do not need to occur in the text, either. In addition to the actual search key, you can optionally look for these manually assigned labels using the label:<term> keyword. Paperwork manages labels in an additional file named labels below the document directory. You can select other keywords in the current document via the pen icon in the top left toolbar. Paperwork writes this data to a file named extra.txt.
On request, Paperwork exports the finished documents in PDF format. It should also be possible to create output in the DjVu format, but this did not work in our lab. However, you can do this retroactively with pdf2hocr [9] or pdfsandwich [10] tools. Besides this, Paperwork also offers an option for printing the archived documents – but for a paperless office, you will only need this feature in exceptional cases.
Conclusions
Paperwork is still a little too immature to stem the flood of paper in the office. This means that the program will primarily be of interest to Python programmers, given that it is mainly made up of modules in that language.
If you are looking for a good scanning tool with an integrated OCR feature, you might prefer to go for gscan2pdf [6], which is already stable. It gives you significantly more options for preparing scanned documents for OCR processing.
Paperwork's unique selling point – the index function for the documents scanned over time – is something that Recoll [11] implements at least as well. The desktop search engine not only supports indexed PDF documents, but also includes office formats.
comments powered by

Disqus
Visit Our Shop
Direct Download
Read full article as PDF: