Mark Shuttleworth talks about Canonical's next steps
Do Differently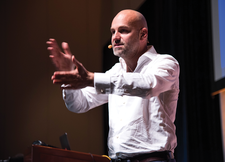 We sat down with Mark Shuttleworth, the founder and CEO of Canonical, to talk about the future of Ubuntu and the company.
Canonical has sponsored the popular Ubuntu Linux since the founding of the Ubuntu project in 2004. Over the years, Ubuntu has become one of the most popular desktop operating systems, and Canonical has branched out into several other areas of the IT space. On the enterprise side, the company has emerged as the third major Linux vendor, alongside SUSE and Red Hat.
Over most of its history, Canonical has been a fixture in the consumer space, where it tried to establish Ubuntu as a viable alternative to Windows and almost succeeded. Canonical has also taken on big players like Apple and Google for a place in the phone market. The company has launched many in-house projects, including the Unity desktop, the MIR display server, and the Snap package environment.
Eventually, Shuttleworth and other Canonical leaders realized the company was trying to bite off more than it could chew, as it fought on simultaneous fronts with heavyweights such as Microsoft, Apple, Google, and Samsung. Canonical is now restructuring and is getting out of the consumer space to focus on the enterprise market.
"I loved that work, but it had to go," Shuttleworth said. "We have made some tough calls, but we continue to build Ubuntu and a growing business around it effectively. That business is focused on Cloud and IoT."
Earlier this year, Canonical stopped work on the Unity desktop and Ubuntu phone and laid off many of the employees who were working on these projects. Ubuntu will go back to using Gnome as the default desktop environment. A new vision for Canonical also meant new leadership; Canonical CEO Jane Silber stepped down from the position, and Shuttleworth took over the helm.
Companies like System76 have succeeded with selling custom laptops that run on Ubuntu. Even mass-marketer Dell is offering Ubuntu as an option on their high-end systems. It is fair to say Canonical took Linux as close as it has ever been to making a dent in the PC market. So, what went wrong? Did Linux ever have a chance in the desktop space?
"I would say yes," said Shuttleworth. "I think it's clearly been shown that the world wasn't guaranteed to be Windows-only forever. You have Android. You have Mac OS. You have iOS. You have all these other platforms. I think there were two big challenges for Linux. The first was it would never be enough just to do what Windows did. You had to change the game. That leads to the second problem, which involves building community consensus on how you change the game. Almost anything we did would be criticized by those other communities because they saw Canonical as a threat. And so that's what made it very, very difficult. That's why Linux ultimately is so fragmented. Lots of different ideas and underlying fragmentation in the competitive landscape make it a bit difficult for everybody to back one idea. Android is great: Chrome OS is great. I think these are Linux for consumers. It's easy to criticize them, but you have to give Google credit for what they have achieved."
Despite its recent drift from the desktop, Canonical continues to invest in Ubuntu as a base system for their IoT and cloud/data center market. In fact, the stability of the Ubuntu base system is one reason Canonical can now shift its emphasis to the enterprise. According to Shuttleworth, "One of the great things that I think got done since we started is that we now have a sustainable model for Ubuntu that makes its future very secure. Until recently, there was a fear that if I got hit by a bus, Ubuntu would go away, whereas now there are enough people who commercially depend on Ubuntu. I think arguably Ubuntu is able to sustain itself securely."
Shuttleworth dismissed the suggestion that Ubuntu might one day adopt a model similar to SUSE or Red Hat, with separate community and enterprise versions. "No, we will not do that," he said. "And the reason is that it ultimately leads to a very fragmented experience. If you look at the Red Hat world, they have Fedora, CentOS, and RHEL. One is essentially a proprietary product. One is an unfinished product, and the other is freely available but unsupported. What that means is that it's very difficult to know what the flow of code is going to be. The whole point of developing Ubuntu was to enable developers to build what they want to build without having to worry about whether or not they are going to buy support. There was one platform to target. It then becomes a business decision as to what portion of their business they want support for. When I talk to enterprise customers, they really don't like the fragmented model. They prefer our model for their own code base."
Shuttleworth added, "We have achieved a point where Ubuntu itself is sustainable without the need for us to divided the world into a free community edition and an enterprise edition. I think that is a very significant achievement."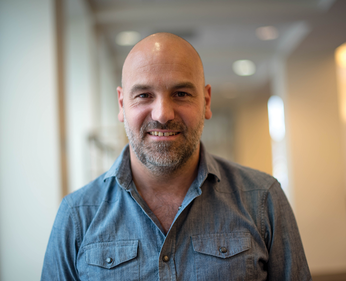 Data Center and IoT
Canonical's business model offers an enterprise-ready Linux to anyone for no cost, with professional support services available on an as-needed basis. Customers can run hundreds of Ubuntu machines without paying a dime for each node, and, at the same time, they have the option of commercial support for critical systems. But Shuttleworth added that the Linux enterprise environment is about much more than an operating system: "We have to structure the economics of Linux to be competitive with public cloud, and we have to structure economics that work on public cloud. A lot of what we do is about shaping the product and shaping the commercial terms so that they work in a company that is trying to build large-scale infrastructure."
On the private cloud side, Canonical has heavy investments in OpenStack. In addition to working with OpenStack vendors like Mirantis, Canonical has also created a remotely managed private cloud service called BootStack that enables customers to consume private cloud instead of having to make heavy investments in its management. In a nutshell, instead of selling OpenStack, Canonical manages OpenStack clouds for customers.
On the IoT side of the story, Canonical is betting big on the Ubuntu Core platform, which is intended for both cloud and IoT devices. That's where Canonical's continued investment in the Snaps container-like package system comes into play.
Is Canonical Profitable?
Red Hat and SUSE are publicly traded, so we have an idea of what they are actually worth. Red Hat plays in the ballpark of $2.4 billion annual revenues, and SUSE is around the $350 million mark.
As a still-private company, Canonical does not have to show its books to the world. When pressed on the question of whether Canonical is profitable, Shuttleworth was willing to talk about it broadly, "Ubuntu itself breaks even. Then there are other lines of business like OpenStack, public clouds, IOTs."
As Canonical becomes a target for potential investors, the question of its value has led to much speculation. Recent efforts to cut costs and close down consumer-focused projects have served to create a clearer focus for investors.
Shuttleworth is confident any changes to the corporate structure won't change the company's approach to developing and supporting Ubuntu, although the recent restructuring has already led to changes to other projects within Canonical's Linux universe. "The potential decision to go public doesn't compromise key things that people believe in around Ubuntu. It was clear that we have to make sure that our projects were either sustainable, like Ubuntu itself is sustainable, or are commercial. That's why we decided to cut the Unity work – because I could see no model where that would become commercial work. No one was going to ship a phone with Ubuntu."
Will Canonical go public? Shuttleworth did not rule it out, but he emphasized that laying the groundwork for such things can take up to a couple of years. "There is a natural order to that. You don't just go from zero to running a marathon. But there is no immediate pressure for us. We're not actively looking for a round now."
Another trending rumor is that Microsoft plans to acquire Canonical. Shuttleworth rebuffed such reports: "I can definitively say that I have no expectations and that there is no such conversation underway with Microsoft. It's not a topic of discussion between the two companies. The focus between the companies is very specifically to make sure that Ubuntu works extremely well on Azure; on Azure stack, which is their private Cloud; and on Windows itself. That work is driven by shared customer interest. To me, that is very healthy and constructive work, which I'm very happy to be doing."
I asked whether the work with Microsoft involved any licensing deals. "We have never signed any sort of intellectual property patent deal with Microsoft," he confirmed.
The work that Microsoft and Canonical are doing together has lead to Windows Subsystem for Linux (WSL), which allows sys admins to run Ubuntu's version of Bash on Windows, essentially bringing the entire collection of Linux system tools to the Windows environment. Does it pose a threat to the adoption of Linux, because one can now run these tools in Windows without having to install Linux?
"I think there is a very genuine shift at Microsoft in favor of making sure that they support all platforms equally," Shuttleworth said. "This started in the Azure team, but we now see it across the board – Microsoft wants to make sure that their customers can choose to run Ubuntu workloads, and they will have a good experience regardless. I don't think we should worry so much about what does this mean for the Ubuntu desktop. The question is, what does this mean for innovation on GitHub in the open source community and the fact that you can now potentially run all of that stuff on a Windows laptop? I think that will mean more users. More bug reports. More engagement. More eyeballs. More participation. More usage. I think that's all very good."
comments powered by

Disqus
Visit Our Shop
Direct Download
Read full article as PDF: