NEWS
NEWS
This month in the news: Samsung to bring Linux to the Galaxy phone, System76 releases Pop!_OS, Linux comes to Windows, Docker embraces Kubernetes, and we are under a Bad Rabbit attack.
Samsung to Bring Linux to the Galaxy Phone
The same year Canonical decide to pull out of the consumer space, Samsung is bringing a pure desktop Linux experience to PCs. Unlike Apple, Google, or Microsoft, Samsung doesn't have any tightly integrated offering for professionals who need a desktop to get work done. Samsung came out with DeX, an accessory for Samsung Galaxy phones that connects with a monitor and offers a desktop-like interface. It's an experience similar to Ubuntu Dock or Motorola Atrix Webtop.
However, the desktop experience was subpar compared with Mac OS or Windows. Samsung is now looking at desktop Linux for DeX. "Installed as an app, Linux on Galaxy gives smartphones the capability to run multiple operating systems, enabling developers to work with their preferred Linux-based distributions on their mobile devices. Whenever they need to use a function that is not available on the smartphone OS, users can simply switch to the app and run any program they need to in a Linux OS environment," Samsung said in a press release.
Samsung is quite ambitious about the project; the company is also luring developers, a market that already has a strong hold on desktop Linux. "Now developers can code using their mobile on-the-go and seamlessly continue the task on a larger display with Samsung DeX," said the company.
While it's currently in the trial phase, Samsung plans to bring DeX to larger displays. If it does gain mindshare, Samsung might even consider desktop Linux-powered laptops.
One advantage Samsung has over traditional desktop Linux distributions is that Samsung owns the entire hardware chain, from touchscreen to storage. It will be relatively easier for Samsung to offer a fully polished desktop Linux experience compared with a community-based distro, where developers either rely on reverse engineering or are at the mercy of hardware vendors to offer drivers.
Desktop Linux users may finally see the year of Linux. "Linux on Galaxy is made even more powerful because it is DeX-enabled, giving developers the ability to create content on a large screen, powered only by their mobile devices. This represents a significant step forward for software developers, who can now set up a fully functional development environment with all the advantages of a desktop setting that is accessible anytime, anywhere. Samsung Linux on Galaxy is still a work in progress," said Samsung.
If you are interested in an early notification of availability, please sign up: https://seap.samsung.com/linux-on-galaxy.

System76 Releases Pop!_OS
System76, one of the few hardware vendors that sell systems preloaded with Linux, has released the final version of Pop!_OS, their own Ubuntu-based distribution.
System76 CEO and founder Carl Richell told us in an interview that the OS is the result of customer feedback. What makes Pop!_OS different from many other Linux distributions is that System76 sells Linux hardware, so they do have a very trusted channel of customer feedback.
System76 caters to professionals who use desktop Linux for their workloads. In a press release, System76 said that the OS is geared toward users in STEM, computer scientists, makers, and developers. During the release of 3D-rendering software as open source, Pixar developers were spotted using System76 machines running Red Hat Enterprise Linux.
Pop!_OS is seen as a System76 response to Canonical's withdrawal from the consumer space. Richell said that their current focus is on offering a very stable and minimalistic experience around Ubuntu and Gnome to cater to its customers.
Contrary to Linux Mint, Pop!_OS will be based on the latest Ubuntu instead of the long-term support (LTS) version. Richell said that they have been working with Ubuntu for more than 12 years, and they have all the needed expertise to keep up with Ubuntu. The good news is, now that Unity is discontinued, Ubuntu will focus on a rock solid base that can be used in enterprise setups. Because Gnome is already mature, it's more predictable than Unity, making the job of System76 developers easy to tack to slow-moving stable targets.
The primary focus of System76 will be to offer a very polished experience on the machines, including hardware support and optimization. System76 is also working on setting up their own manufacturing unit, where they will build desktops and laptops in-house.
Even though Pop!_OS is designed for System76 machines, it's freely available for anyone to use.
You can download it from GitHub: https://github.com/pop-os.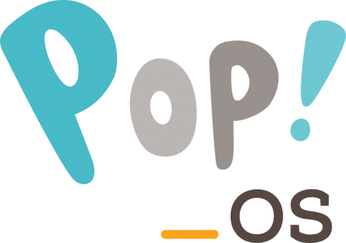 Linux Comes to Windows
Microsoft has announced that Windows Subsystem for Linux (WSL, also known as Bash on Windows) is now out of beta. With Windows 10 Fall Creator update, every Windows user will be able to use the feature. However, WSL is not enabled by default. Users have to enable it from the Settings turn Windows features on or off feature.
Microsoft will offer supported Linux distributions from the Windows Store, so there is no need to install them manually. Some of the supported distros include openSUSE, SUSE Linux Enterprise, and Ubuntu. Fedora is expected to arrive soon. Microsoft will offer official support for these distributions in partnership with the respective distribution.
Customers can now run multiple Linux distributions, which means they can use commands, utilities, and tools specific to different distributions.
Although WSL is still in the works, it now supports USB mounts that gives developers access to USB devices from Linux.
Microsoft is also bringing WSL to Windows Server and Azure Cloud. "Using WSL, Windows Server administrators, DevOps engineers, developers, etc., will be able to run their favorite Linux tools, apps, and scripts, alongside their favorite Windows admin tools. This will make it easier than ever before to automate, control, manage, and deploy an ever broader portfolio of technologies and tools atop Windows Server," wrote Microsoft Program Manager Rich Turner in a company blog.
WSL is intended for developers who need native Linux tools to run and manage their Linux systems on Azure and other clouds; officially, it's not intended for desktop users.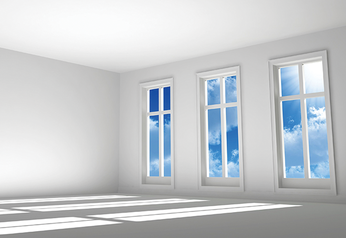 comments powered by

Disqus
---
Support Our Work
Linux Magazine content is made possible with support from readers like you. Please consider contributing when you've found an article to be beneficial.
---