A belated report on the mini-summit on women in free software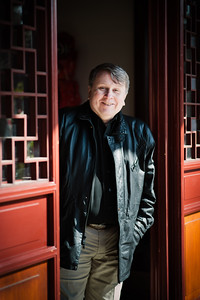 Off the Beat: Bruce Byfield's Blog
Oct 01, 2009 GMT
(Ordinarily, I wouldn't report on an event that happened almost two weeks ago. However, considering how little attention the Free Software Foundation (FSF)'s mini-summit on women in free software has received, and the importance of the issues it discussed, I'm making an exception here).
According to Stormy Peters, executive director of the GNOME Foundation, the subject of women's lack of involvement in FOSS is not new. "It was just time again to have the conversation," she says. Deobrah Nicholson, FSF membership coordinator, sees things differently, suggesting that reactions to incidences of sexism brought attention to the problem and that "this year, a lot of people saw it for the first time." But, whatever the background, the FSF's mini-summit on women in free software on September 19th may mark the point where the problem of women's low involvement in free software started to be addressed.
The summit was not the first time that similar issues have been raised. Linuxchix, Debian Women, KDE Women, GNOME Women -- the list of groups supposed to encourage women's participation in free software is a long one. However, according to Nicholson, "this is meant to be more meta. It's really more big picture."
Nicholson explains that the summit focused on the issue from the FSF's position as a social justice movement like recycling and environmentalism. "When I look at the work that we do," Nicholson says, "I think we really ought to have allies among organizations that are working on related social justice issues. The absence of these allies is almost glaring at times. Then, when I think of why that might be, and what their first glance at us might suggest, I realize that, 'Oh, right, that's why we don't have those allies.'"
In fact, the low involvement of women in free software -- reportedly, about 1.5% -- is so inconsistent with free software's goals for empowering the individual that Nicholson jokes, "We might as well put up a blinking banner on our site saying, 'We throw away paper, and we love Exxon.' Ignoring women while trying to be a social justice movement is not productive, and it's hurting us."
Nicholson also points out that the low involvement of women is of concern for anyone who wants to see free software become more popular. "There's fifty percent of the population that we're not able to reach, fifty percent that we're doing a really poor job of reaching. The movement needs more gender balance in order to grow."
Focusing on the concrete
Nicholson says that every effort was made to keep the summit from becoming an exchange of stories about encounters with sexism. "I think there was a little fear that it would be a negative experience, where we're all sharing these terrible things that have happened to us," Nicholson says, "and that turned out not to be the case at all. People really felt inspired and empowered by it."
Instead of dwelling on the negative, summit organizers tried to focus on the concrete. As the minutes show, discussion at the summit covered a wide variety of topics.
One topic, according to Peters, was what had helped to involve women in the past. In particular, Peters pointed out that, based on the efforts to promote the GNOME Summer Outreach Program for women in 2006, "the language of participation works a lot better than the language of competition." She adds that a similar discovery was reached by the Humanitarian Free and Open Source Software (FOSS) Project, which, in encouraging students to enroll in computer science found itself recruiting increased numbers of women as an unexpected side-effect.
As for what doesn't work, Peters says, "It's things like language. It's things like saying there is no problem, or that, if women wanted to be here, they would be here -- it's a lot of attitude and language that is easy to fix. Actually, most people in the FOSS world would like to see more women involved."
Attendees at the summit finished the day with concrete plans that included a speaker's bureau for women in FOSS, a mentoring program, and a public discussion as part of the FSF's membership meeting in March 210. Meanwhile, a mailing list for those interested in the issues has been established, and is enjoying moderate traffic. Members of the informal group -- which does not actually have a name more exact than "Women in Free Software," or the "Women's Caucus" although there is talk of a logo -- are also discussing participating in a survey to be conducted by the National Center for Women in Information Technology.
"The emphasis is on action"
Nicholson emphasizes that these efforts all welcome men's participation. "It's not a secret club, although I would urge men who want to be involved to consider all the things involved when they go into a space that is for and about women. Some of those things are like: are you dragging the conversation towards the point where it's all about men again? Then maybe you should go somewhere where the conversation is about men."
The key to men's participation, she advises, is to "exercise the same courtesy that you really ought to be exercising everywhere. But we certainly welcome respectful support and collaboration with men."
Peters says much the same, noting that, so far, there has been no evidence of a backlash against the summit or its aims. "I find the men in the free software world to be really welcoming. I've actually found they usually check in with me if they come across anything that might be offensive, just to be sure that it's okay and to make sure I know that it's not representative of the whole community."
Nicholson is slightly less sanguine, expecting that backlash is likely at some point, but that it will be minor. "It's amazing what people will say anonymously on the Internet. I imagine we could get some folk who are not as happy as we're hoping, but I think that's the fringe. The center of the movement -- and it may not be as vocal as the trolls on the Internet are today -- if they knew what they could do and how they could help or at lest be supportive, I think that they'd be willing. So it's a matter of having the conversation.
"I do think we have allies out there, but, sure, any time you change the status quo, you're going to have people out there getting really angry and saying, 'But I like it this way.' But maybe they could teach computer science at an all-boy's school. I am sure there's career paths for that. But I don't think that the mainstream of the free software movement is the place for that sort of behavior."
In the end, Peters hopes, the summit and its supporters will attract broad support from the community. "The emphasis is on action, in encouraging women to participate -- not arguing any stance. And it's definitely both men and women we are interested in working with. We could all benefit from having more people participating in free software.
"There are a lot of conversations about career choices [for women]," Nicholson says, "But this one is pretty clearly centered on free software as a movement. That's really what we're looking at: free software as a social justice organization, and how do we fix this abysmal record of participation?"
Comments
THANKS!

Thanks for writing this! I'm still digging out from Atlanta Linux Fest, LinuxCon, and Ohio Linux Fest, so I hadn't been able to follow up on how this event went yet.
comments powered by

Disqus
---
Support Our Work
Linux Magazine content is made possible with support from readers like you. Please consider contributing when you've found an article to be beneficial.
---