Coming up: Open Web Vancouver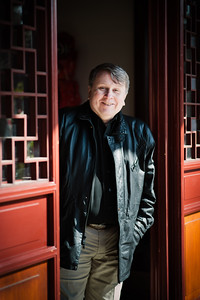 Off the Beat: Bruce Byfield's Blog
Jun 05, 2009 GMT
As I've said before, I much prefer smaller conferences where you have a chance of talking with the speakers and break-away sessions in the hallway happen naturally. So, it's more than just local chauvinism when I say that I'm looking forward to the Open Web Vancouver conference on June 11-12.
Open Web Vancouver began as the Vancouver PHP Conference several years ago . Last year, I called it a "big little convention" by which I meant it had a happy combination of local and international speakers. This year, it promises to have something of the same mix, but with a greater emphasis on the social aspects surrounding the code.
Getting out the door for a 9:30AM key note is rough on those of us who work from home, but I'm happy to do so for the start of this years' conference. The opening keynote is Rickard Falkvinge, the founder and leader of Sweden's Pirate Party, which advocates copyright and patent reform. With its deliberately-controversial name, the Pirate Party has been attracting a lot of mostly ignorant attention in the mainstream media, so I look forward to hearing a more balanced view, even though I can anticipate most of what I am likely to hear. And who knows? Falkvinge may have news of a parliamentary seat, since elections are scheduled several days before the conference.
Falkvinge is followed by a second key note, Angela Byron's "Women in Open Source." Like copyright and patent reform, this issue is hardly new, but it still needs addressing, so I appreciate the conference making it prominent.
After the keynotes, where you go depends very much on your tastes. For the hardcore techie, there are plenty of sessions that face the code directly. Blake Mizerany is discussing Sinatra, the Ruby microframework he invented. There are also several presentations on Drupal, including Angela Byron's "Drupal: Under the Hood," which describes Drupal's structure and APIs; James Walker's introductory "Powering the Web with Drupal," and Karoly Negyesi's "Sometimes You Need to Rewrite the Code," an account of how and why he rewrote the menu system for Drupal 6 and the lessons he learned from it. is promised by Wendell Challenger and Amy Walker in "Momentum Magazine and the Open Web," which describes the efforts of a bicycle activists' publication to switch to Drupal.
Other sessions continue to address the code, but add a social or activist perspective. Another view on Drupal is promised by Wendell Challenger and Amy Walker in "Momentum Magazine and the Open Web," which describes the efforts of a bicycle activists' publication to switch to the content management system. There is also a presentation with the Borat-like name "Tum Tum: Glorious Explorations of Open Web Technologies, for Make Benefit Freedom of Salmon Fish Nation" about the campaign against farmed salmon and how open technologies have assisted it. Similarly, "What Does Green Building Have to do with Software Development" by Kalin Harvey and Brenda Martens discusses how free software has affected green building, and how that movement's lessons might reciprocate.
Still other presentations continue with the activist theme, but focus more squarely on issues that might interest the free and open source community. In this category are Jacob Appelbaum's discussion of the web-anonymizer Tor, Chris Messina's "Openness in the Era of the Socal Web" and David Ascher's "Open Messaging on the Open Internet," both of which discuss how change might affect the community's core values and how to preserve those values.
Those who want to hear such issues discussed at a local level can catch Irwin Oostindie's "Breaking Vancity's Digital Divide" to learn how British Columbia's largest credit union has used open technologies to work with the impoverished, or Shari Wallace's talk about how the city of Vancouver recently decided to embrace open standards. Other local talks include J. Dumbrille, S. Cole, P. Rawsthorne, and M. Groen's description of how the community of Bowen Island used web technologies to increase citizen participation in municipal government and members of Vancouver Hacker Space describing their implementation of the world-wide HackerSpaces movement.
This is far from a complete list of scheduled presentations. You can find a complete list online, as well as detailed descriptions of the list mentioned here. However, the list gives enough of a flavor of the whole to make clear that anyone who attends will have the pleasant dilemma of choosing which talks they see and which they miss because something else is on at the same time.
And as if all these topics weren't enough, this year the conference is being held at the new Vancouver Convention and Exhibition Center, which you'll probably see a lot of if you watch the 2010 Winter Olympics on TV. Located right on the water front, the center has a full view of the harbor. If you hit information overload, you should be able to pop outside and catch the breeze while watching the commercial and private boats on the water.
All in all, it looks like a packed two-day event. I can't wait.
comments powered by

Disqus
---
Support Our Work
Linux Magazine content is made possible with support from readers like you. Please consider contributing when you've found an article to be beneficial.
---