Ethical Boundaries and Free Software in the Reign of Trump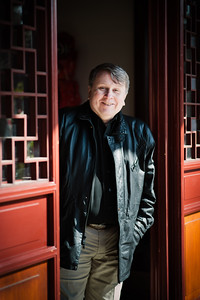 Off the Beat: Bruce Byfield's Blog
Nov 22, 2016 GMT
How far would you compromise your ethics? In the aftermath of the election, this question is suddenly ruthlessly practical for Americans.
It is one thing to make inquiries and plans to emigrate. These are still distant enough possibilities to be a mixture of sensible precaution and indulgent melodrama, like assembling an emergency survival kit. For every person who emigrates, there are likely to be dozens who remain where they are, and for those people, the problem of ethics are certain to arise in the next few years.
Would you create or implement a database of illegal immigrants? Of Moslems? What about project management software for building a border wall or scheduling waterboarding? Customize existing software for such actions? Perhaps instead of indulging in emigration fantasies, your time would be better spent anticipating matters that those in high-tech are almost certainly likely to face.
Raising the Stakes
Those of us involved in free software are especially likely to have to answer such questions, because these large scale actions may be implemented quickly, and free software is well established as the most effective way to jump start development. Unfortunately, though, free software supporters are no better prepared than anyone else for thinking about such things.
For one thing, like everyone else, we live in a world of Facebook activism, in which clicking Like below a comment or reposting is widely imagined to be a significant political action. Some of us may join in a public shaming, providing enough other people join us, but given the ease of changing identities, even that dubious action can have few real world consequences.
The fact is, what is required is actual action, whose consequences must be lived with for years to come is not something that most of us are equipped to understand except at the most superficial level. Most of us do not even follow the guidelines of free software, compromising and using proprietary software in the name of pragmatism.
Similarly, although many retain a suspicion of corporations, few appear to have drawn their ethical boundaries strongly there, either. Instead, decisions are made one at a time, largely in the name of expediency. Even the supposed transformation of Microsoft into a free software supporter leads largely to confused anger and uncertainty, because few of us have ever stopped to consider what we might find acceptable or unacceptable from that long time arch-enemy.
Instead, most of our actions are decided on a personal level: we need a job, we accept patronage so we can work on what interests us, we decide that moral responsibility is part of the duty of management. We accept certain things because, after all, we are responsible for children or are no longer young and unrooted, the way we once were. And, over the years, these petty betrayals of our ethics produce nothing greater than mild guilt in the middle of the night, because, after all, everybody makes them and is more comfortable in their daily life as a result.
The trouble is, the ethical questions that are arising in the electoral aftermath have consequences far more widespread than those carried by the daily ones. Potentially, they effect millions. They inflict not just personal quandaries, but potentially persecution, legal abuses, dispossession, and, in some cases, torture and death. Make the wrong decision, and you could cripple yourself with denial or guilt for the rest of your life.
Suddenly, the game has become serious -- and, if you are like most people, you are unprepared for the increase in stakes. Relative affluence and prosperity have made us comfortably stupid, and each of us needs to draw our ethical boundaries before the pace of events make the decisions for us.
The moment of decision
My own moment of ethical decision happened fourteen years ago. I had taken a job at what I was told was a gaming company -- which I was given to understand meant the development of a roleplaying game.
On my second day, my manager gave me a tour. When we were in the kitchen, he told me not to be surprised if I saw men and women in housecoats at the table. They were actors in the porn videos being shot next door by a separate division of the company.
I made some non-committal noise, and we continued the tour. It included the legal department, which had offices for twelve lawyers, but was mostly vacant. Most of the lawyers, however, I told, were located in the Cayman Islands. As I asked why a company with sixty employees would have so many lawyers, I learned that the company's main business was online gambling, not role-playing at all.
I do not automatically condemn porn or gambling, but I do have a strong distaste for both, and an even stronger one for being lied to. Just as importantly, I suspected that working there would leave a blot on my resumé that would need some explaining in the future. At the same time, I needed the work, and had no other prospect lined up.
After a troubled night, I came in and immediately resigned. Eventually, I received a cheque for two days' work, which I immediately donated to the food bank.
The decision was difficult because my savings were dwindling. However, I came out of the experience convinced that I had not only done the right thing, but that I needed to have my ethical boundaries absolutely clear so that I could act quickly and in a way that I found acceptable. I spent the next few days taking long, slow runs and mentally drawing my boundaries, a process that has served me well ever since. A week later, when I received the offer of a dream job from Ian Murdock's Progeny Linux Systems, I couldn't help seeing the offer as a karmic reward for keeping my integrity.
I can't guarantee a similar reward to everyone, but I can guarantee that deciding where you stand can help you act decisively. American free software supporters have the space between election and inauguration to make that decision, and I strongly urge that they take full advantage of that space. No matter who you voted for, you will never regret the exercise.
comments powered by

Disqus
---
Support Our Work
Linux Magazine content is made possible with support from readers like you. Please consider contributing when you've found an article to be beneficial.
---