Reglue Needs Your Support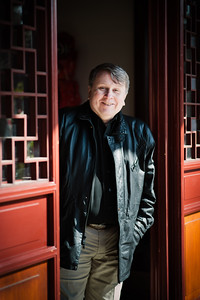 Off the Beat: Bruce Byfield's Blog
Feb 25, 2017 GMT
Forget, for a moment, how open source seems to be the solution to business problems. Instead, return to basics and think of how free software helps to provide computers for the impoverished, and to reduce technological waste by extending the useful life of older hardware. These are among the ideals that attracted many of us to free software in the first place, and for years, Ken Starks and Recycled Electronics and Gnu/Linux Used for Education -- better known as Reglue -- have been on the front lines of such issues. Now, Reglue faces a significant shortfall in operating costs unless it can raise another $7000 in its current fundraising campaign in the next few days.
Why should you care? Well, consider that, without access to computers, many of your local citizens simply cannot afford free speech and equal opportunity. The Internet extends free speech in a way that was unimagined only a few decades ago, but first you need a computer or, at the very least, a mobile device. If you consider how the classified ads in newspapers have shrunk in the last decade, it is obvious that most job opportunities, public events and items for sale become invisible if you are not on the Internet. At best, your voice and opportunities are reduced to dim echoes of everybody else's.
That is especially true in education. Arguably, universities and schools became over-reliant on computers before they understood what they were doing, but the fact remains that students who have to share computers with their brothers and sisters, or, worse, compete for computer time in under-equipped and under-staffed libraries or labs have extra challenges that leave them at a disadvantage compared to more prosperous peers.
Nor is mere access the only problem. A phone might bring students access, but they are still at a disadvantage compared to someone with a twenty-three inch widescreen monitor.
But the point is: without an adequate computer, a modern person is a second-class citizen at best. Yet, according to Reglue, in the Austin Independent School District alone, "there are over 5000 Austin students who cannot afford a computer or Internet access."
As for recycling computer waste, consider the unnecessary toxic waste generated, and how, despite treaties intended to reduce the problems, it is shipped overseas to be recycled under conditions that have poisoned entire regions in Africa and Asia, where people extract mercury from hardware over open fires without any kind of safety protection.
The dirty little secret is that computers, for all of their potential, are also perhaps the greatest source of toxic waste today. Periodically, efforts are made to address these problems, but the main way to reduce the amount of toxic waste is to ensure that all computer hardware is kept from the landfills for as long as it is still functional.
These are two of the hidden, dark sides of computers -- aspects that most of us are unaware of, and that few of us do anything about. They are also two of the problems that organizations like Reglue oppose every day.
An Unexpected Shortfall
Since Reglue began in 2005, it has provided over 1600 used computers to disadvantaged computers, picking them up and refurbishing them them with free software At the same time, it has opened community education centers throughout Austin as a way of helping other people at a disadvantage. I have not worked with Reglue personally, since I live several thousand kilometers away, but I was involved for years with similar activities at Free Geek Vancouver, and believe me, it is the sort of work for which the adjective "Righteous" comes to mind -- even to an agnostic like me.
Ordinarily, with the help of volunteers, Reglue works wonders on what would be more accurate to call pocket change rather than a budget. However, Starks tells me that, "Reglue has had some nasty setbacks in 2016 with break-ins and unforeseen financial costs." Without immediate donations, he adds, "we are looking at suspending operations within the next 6 months, with a full close-down in 16 months."
What worries Starks is that, unlike in previous years, "The money just didn't come in time. Last year, we raised in excess of $10k in less than 90 days. To this date, we've not gotten 20% of what we need."
Starks is hoping to secure funding for 2018, but that still leaves the next ten months to struggle through. "We just don't have the cushion this year to carry us through, and it kills me to see a decade of work shut down by a lack of a couple of thousand dollars."
A donation in the next few days would go a long way towards helping Reglue bridge its funding gap. However, after the current fundraising campaign, donations can be made through Paypal or through the Donate button on Reglue's home page.
As I said, it's a matter of getting back to basics. If organizations like Reglue aren't what free software is about, then I don't know what is.
comments powered by

Disqus

Issue 272/2023
Buy this issue as a PDF
Digital Issue: Price $12.99

(incl. VAT)