The Wikipedia backlash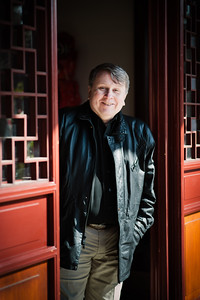 Off the Beat: Bruce Byfield's Blog
Jan 24, 2015 GMT
So that's what a backlash looks like.
Understanding the politics of Wikipedia is hard for an outsider. Much seems to go on that never gets officially reported, and the maneuvering seems Byzantine at best. However, that's my first reaction to the news that Wikimedia's arbitration committee has banned five feminist editors from working on articles about gender while leaving their opponents mostly untouched.
The decision is supposed to be an effort to stop a feud that has dragged on since September 2014 as both sides attempted to edit Wikipedia's Gamergate article about critiques of the gaming community by such commentators as Brianna Wu and Anita Sarkeesian. The decision is labeled as a draft, and in theory could change, but the one-sidedness is obvious, especially after you scan the article's history. As Mark Bernstein points out, the decision censures the editors that GamerGate supporters targeted, giving them "everything they'd wished for."
And Wikimedia was doing so well, too.
How diversity became backlash
It's going on four years now since The New York Times noted that only about thirteen percent of Wikipedia editors were women. Since then, a flurry of effort has tried to correct that imbalance, much of it thanks to former Wikmedia executive director Sue Gardner and Wikimedia Fellow Sarah Stierch. The Wikiproject Feminism interest group began to improve Wikipedia's coverage of women and women's interests and issues. In addition, at least two hackathons have been held in conjunction with universities and colleges to encourage the addition of more women-related articles.
The apogee of these efforts at change was Wikimania 2012, in which a keynote on diversity was delivered by Ada Initiative founder Mary Gardiner, and immediately endorsed by Wikipedia founder Jimmy Wales as a necessary goal for the Wikimedia Foundation. The problem was obvious, and, publicly, at least, the efforts at improving the situation seemed largely unopposed.
A notable exception was last year's firing of Stierch from her position at Wikimedia for conflicts of interest -- that is, writing Wikipedia articles for pay.
Stierch never publicly defended herself, and might well have done as alleged, but, if so, she would be far from the only Wikipedia editor whose actions were questionable, and an outsider might wonder why she was singled out. However, at this point, the opaqueness of Wikimedia's internal politics obscures the details.
Still, it is worth noting that, a few months later, Stierch's Wikpedia page was deleted on the grounds that, despite her previous star status, she lacked the necessary "notability." Considering that Wikipedia accepts pages on minor villains from comic books and articles that are essentially summaries of old TV episodes, the concept of notability seems a rubber ruler, to say the least.
Stierch's dismissal received little attention at the time. However, the deletion of her Wikipedia page happened only four months before the GamerGate editing feud began, and, while Wikiproject Feminism continues to exist, the concern about women's participation has quietened in the last year. In retrospect, her dismissal may have been the first signs of the backlash against Wikimedia's publicly pro-feminist position.
Abusing authority
The issue is not that the censured editors, the so-called "five horsemen," who wrote under the pen names of Ryulong, NorthBySouthBaranof, Tarc, TheRedPenOfDoom, and TaraInDC, were innocent. The Gamergate article's history provides support for accusations of incivility, advocacy, irresponsibility, intransigence, and everything else that the arbitration committee's found them guilty of.
However, the evidence against the five's opponents is almost as strong. At most, their opponents were cleverer about gaming the system, sometimes -- but not always -- reining in their tone to escape censure. Like the five, they seem to have made no great effort to resolve the feud. If anything, they kept it going. Yet, while the pro-Gamergate editors might need to exercise caution in the coming months, they remain otherwise free to contribute as desired. By contrast, the feminist perspective suddenly loses five active supporters, even though both sides have behaved much the same.
What the episode suggests is that Wikimedia is divided internally. While some influential members seem to be genuinely interested in increasing women's involvement, others apparently have no trouble silencing women's voices while tacitly encouraging those who advocate a movement dedicated to silencing women. The fact that this encouragement is cloaked by talk of civility and responsibility only heightens the hypocrisy involved.
Wikipedia depends on public funds; in fact, it just finished its annual fundraising a few weeks ago. But that dependency implies a responsibility to let all positions be heard. In punishing only one side in this dispute, Wikipedia itself has failed dramatically to live up to the standards it to which it holds its own editors.
comments powered by

Disqus
Issue 263/2022
Buy this issue as a PDF
Digital Issue: Price $12.99

(incl. VAT)