The thankless jobs of community managers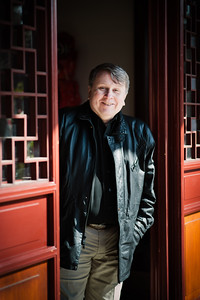 Off the Beat: Bruce Byfield's Blog
Sep 25, 2014 GMT
When a writer criticizes a book, they are partly explaining how they would have written it. In the same way, when Aaron Seigo criticized the role of community manager last week, I assume that he partly means that he prefers not to lead that way. As a result, while I find little to disagree with, his criticism seems harsher than his topic merits.
Seigo begins his comments with a frontal attack. The community manager role, he declares in his opening sentence is "a fraud and a farce." He goes on to add that a community with a manager "probably isn't a community to begin with."
Instead, he views the position as either a means for an organization to act the way it wants, "a cult organization" or "a captive audience being actively groomed for marketing purposes" -- or all three at once -- anything other than a real community.
A true community, according to Seigo, are accountable to its members before any other organization. Its leaders "are accountable to the community, selected by the community, derive their influence from community consensus and can be replaced by the community at the community's behest."
Stuck in the middle with no one
Over the years, Seigo has consistently tried not to abuse his own celebrity in free software, so his firm position seems understandable. More often than not, he tries to influence by example example, rather than to lead by authority, and, from what I can see, he usually succeeds. However, in defining his preferences -- and positioning himself firmly as a supporter of community standards -- he judges more cynically than necessary.
I'm generalizing here, but I don't think the role of community manager evolved entirely out of a wish to deceive. Rather, I think the role is one of those accomodations that business and free software have made in order to work together.
Corporations want to appear community citizens, acting in their daily business in a way that minimizes their profit motive. In turn, the community volunteers prefer an arms-length relation that allows them to focus on the software. The compromise is the community leader.
Exactly how this arrangement works depends very much on the person in the role. For example, Max Spevack and Paul Frields as Fedora Leaders, helped establish the project's independence from Red Hat in its early days. As community leader at openSUSE, Jos Poorliviet seems to have done much the same, even occasionally defending the community's opinion at the corporate level.
The trouble arises when the community and the corporation have conflicting positions. I don't doubt for a moment that Jono Bacon is sincere when he suggests that community managers should "facilitate helping communities to be successful and ensuring that community members have the tools, knowledge, and opportunity to succeed" -- that is what he saw in the role, and his efforts to live up to those goals is undoubtedly a major reason for his success.
However, at other times, either Canonical executives or his sense of loyalty often forced Bacon in the impossible position of defending actions that were unpopular in the community. To hear him responding to a community revolt or the imposition of an arbitrary design decision could be actively painful, because the conflict in him was so obvious. Unless I've completely forgotten how to read a sub-text, in such circumstances, Bacon was a man in conflict, divided in his loyalties, but doing his best to stay truth to both, and you could only empathize with his struggle.
My impression is that Bacon's position was typical of many community managers'. I've personally seen very little of the cynical manipulation that Seigo alleges. More often, what I've seen is people drawn into an inevitable conflict because they have attempted the impossible and tried to serve two masters.
What is regrettable is that, unless the community and the corporation can somehow merge -- an idea that seems dangerous as I suggest it -- such conflicts have no solution. Such conflicts will continue to happen. And generally well-meaning community managers will do their best to preserve their integrity while no doubt privately wondering why they ever put themselves into the crossfire in the first place.
Like Seigo, my preference is for the anarchic structure of the community. If nothing else, it tends to ensure that leaders remain in touch with everyone else, and that at least part of the community has a voice in decision making. However, at the same time, I am not going to criticize too harshly people who are attempting a job from which I would run screaming and shaking.
comments powered by

Disqus
---
Support Our Work
Linux Magazine content is made possible with support from readers like you. Please consider contributing when you've found an article to be beneficial.
---