Debian 12 Has Finally Been Released
Jun 13, 2023
The newest version of Debian, 18+ months in the making, is now available and includes plenty of upgrades for one of the most stable operating systems on the market.
Debian marches to a beat that so many other Linux distributions follow. Over the decades since it was first released in 1996, Debian has developed a reputation for being one of the most stable operating systems on the market. Part of the reason for that is the development team takes their time between releases.
Unlike Ubuntu which releases every 6 months, a new version of Debian happens yearly (sort of). So you can bet plenty of effort has gone into each release to make it rock solid.
With the release of 12.0 (aka "Bookworm"), you'll find updates to several desktops, such as Gnome 43, KDE Plasma 5.27, LXDE 11, LXQt 1.2.0, MATE 1.26, and Xfce 4.18. No, these are not the latest versions of each but that's how Debian rolls (keeping everything as stable as possible).
Other software updates include Apache 2.4.57, BIND DNS Server 9.18, Cryptsetup 2.6, GIMP 2.10.34, GnuPG 2.2.40, Inkscape 1.2.2, GNU C Library 2.36, LibreOffice 7.4, Linux kernel 6.1, MariaDB 10.11, NGINX 1.22, OpenJDK 17, OpenLDAP 2.5.13, OpenSSH 9.2p1, PHP 8.2, Python 3.11.2, Samba 4.17, and more. Overall there are 11,089 new packages found in Debian 12, for a total of 64,419.
There also is improved support and management of non-free firmware as well as support for UEFI on ARM64 architecture.
Debian is available for nine different architectures including 32/64-bit PC, ARM64, Armv7, 64-bit little-endian MIPS, 64-bit little-endian PowerPC, and IBM System z.
You can read the full release notes for Debian 12 here and download an ISO from the official Debian download page.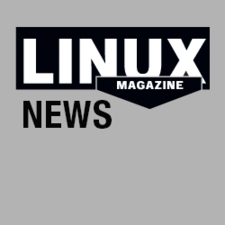 comments powered by

Disqus
---
Support Our Work
Linux Magazine content is made possible with support from readers like you. Please consider contributing when you've found an article to be beneficial.
---