Oxygen Office Professional Version 2.3 Released
Oct 18, 2007
The office suite builds on Open Office adding a plethora of graphical elements and fonts.
The new features in version 2.3 of Oxygen Office include VBA support for Excel documents in the Calculator component. However, this feature is still under development, as the project maintainer admits. In addition to this, PDF management has been improved.
Users can now export documents in Latex and Mediawiki format, and import OOXML (still testing), Works, WordPerfect and the T602 format used by the free Eastern European office suite 602. The free Wikipedia encyclopedia is integrated directly via the Ooowikipedia Open Office tool.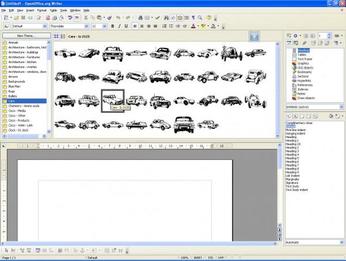 Oxygen Office aims to offer more than Open Office and includes over 3400 cliparts and photos, along with more than 90 fonts.
Oxygen Office was previously known as Open Office Premium. The new name is intended to demonstrate the project's independence of the Open Office project, the project leader explains in his announcement, which also details other features of the office suite.
The developer team builds on Open Office, modifying the source code and adding document templates, clipart and fonts. The team of eleven developers has released the software under the Lesser General Public License (LGPL). The download area on the project homepage now sports binaries of the new 2.3 version with various language packages. The source code download has not made it past version 2.0.4 thus far.
comments powered by

Disqus

Issue 259/2022
Buy this issue as a PDF
Digital Issue: Price $12.99

(incl. VAT)