XAMPP
CeBIT Open Source 2011 - Project Presentation XAMPP
By
During CeBIT 2011 open source projects such as XAMPP, which enables a standard PC and MAC to become a full-featured web server, will have the opportunity to showcase what is currently in active development.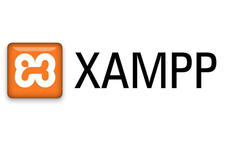 Short and sweet: How would you describe your project in one or two sentences?
XAMPP is a collection of programs (Apache, MySQL, PHP, Perl and others) that allows users to turn a standard PC or Mac into a full-featured web server. XAMPP is freely available for Windows, Mac OS X, Linux and Solaris.
When did the project begin?
The project started in 2002.
How many active members does the project have?
We are currently 6 people who care about XAMPP. Three of us focus on the development of XAMPP. The other three are taking care of the support within our forums.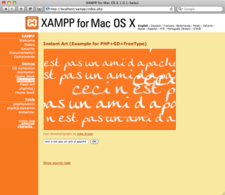 Why was the project created?
In 2001, Kay Vogelgesang and I wrote the German book "Apache fuer Dummies". While writing the book we came up with the idea of a software that installes Apache, a database (MySQL) and a programming language (PHP) all at once. It should be easy to install in order to enable everyone to work or experiment with these technologies. In May 2002 we released the first version of XAMPP.
Why should a CeBIT visitor come to your booth?
Everyone interested in Internet technologies and never dared to deal extensively with this subject. Actually the whole issue is quite simple and clear, and we will give support and answer questions.
Who do you make your software for?
The Internet allows everyone to become a provider of information or services. Unfortunately, only very few Internet users use this opportunity and remain mere passive consumers. With XAMPP, we offer a tool to enable everyone to become an active part of the Internet.
Where do you see your biggest current challenges?
Motivation and lack of time. With 600,000 downloads per month XAMPP has become a de facto standard which means a great responsibility. After 9 years it's often very hard to find the motivation to stay on the track again and again.
If you could hire a full-time project developer now, what problem should he or she be ready to solve?
One part of XAMPP are the so-called demo pages. As we started XAMPP I developed these pages in only a few hours and accordingly the quality isn't very good. We never expected XAMPP to be such a big success and at this point we did not really care much about quality. For years we have been trying to renew the demo pages, but we always failed because of lack of time.
Under which license is the software currently offered?
XAMPP is a compilation of software packages which brings together a variety of licenses. Usually it's the GPL or another open-source license. All components which come directly from us are released under the GPL.
Internet address: http://www.apachefriends.org/en/
comments powered by

Disqus
---
Support Our Work
Linux Magazine content is made possible with support from readers like you. Please consider contributing when you've found an article to be beneficial.
---